Interested in purchasing a Pod for your home or business or opening a franchise opportunity?
Monthly Financing Available!
Acoustic Interior
Smart Office Pods™ has an effective area of 60% covered Polyester Fiber sound absorbing material.
Sound Insulation Tempered Glass
With multiple laboratory tested results, conventional glass is not able to fulfill our needs to achieve our desired noise reduction performance, we had tested and chosen to use double-glazing glasses.
Modular Felt
Based on non-vulcanized butyl rubber, covered by adhesive PE staple fiber weaving surface and attached to contact-type overhead cushion, the modular felt flooring is moisture-proof, anti-mildew, easy to clean and easy to maintain. We have been successful in finding the best ratio for sound absorption, noise and vibration insulation.
Anti-Wear Exterior
Smart Office Pod's exterior is covered with nanometer PP facing, which has high resistance to friction pollution, ultraviolet rays, fire and moisture.
External Cable Hole
We provide a cable hole etched into the glass in-case data/power is needed.
Smart Tint™ Switchable Privacy Film
Installed on any of our Smart Office Pods™ is Smart Tint's Switchable Privacy Film™ which is placed on the exterior glass so you can control your pod's privacy all with a flip of a switch.
I bought Smart Office Pod® for my home fully installed and delivered by Team PodStop® !
My employees love co-working in a private, soundproof environment! PodStop® has truly revolutionized co-working spaces.
The glass goes private! Whenever the door closes it automatically changes so you can't see through. Its literally magic...
Our Smart Office Pods usages are unlimited.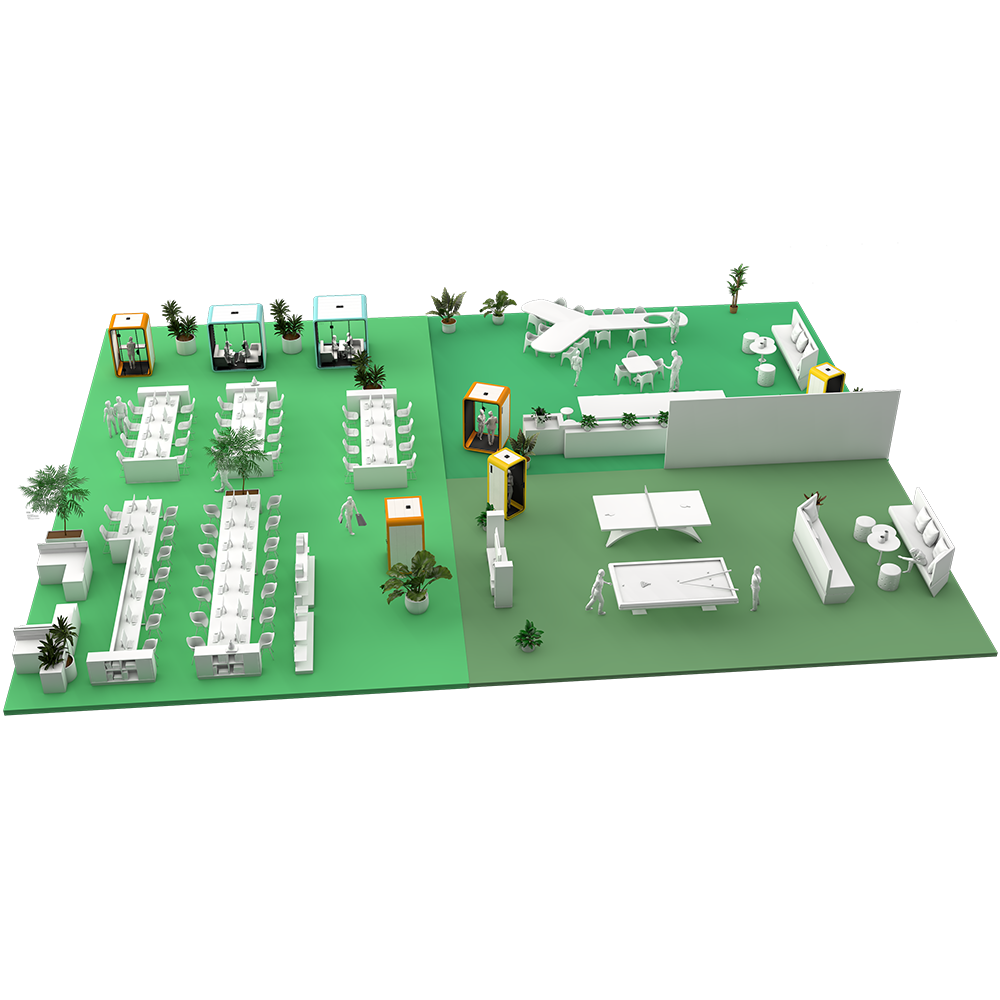 Open office layouts are becoming more and more popular in today's modern workplace. They're less constraining than traditional offices, but this freedom comes at the cost of personal privacy-your conversations with clients or co-workers can easily be overheard by those around you who don't intend to listen in on them as well! And since the open design doesn't allow for walls between cubicles (or desks), sound carries easier through air ducts. 
Hence, it becomes difficult, if not impossible, work when trying to put together thoughtful presentations without having an irritating speakerphone echoing throughout your space every time someone speaks up loud enough that his voice cracks against these two opposing barriers:
One of the most frustrating things about working in an open office space is when you need to take a call but can't because your colleague next door is on speakerphone. Soundbox silence booth offers employees some privacy and quiet without sacrificing convenience or creativity; this pod-like device could install anywhere that needs it!
Music education is not just one of a school curriculum, off-campus chain training institutions are full of vitality. However, we have been ignoring the importance of acoustic in such spaces, it indeed has a direct impact on students 'perception of tone and intonation. Other major space defects are students' mutual interference and noise disturbance to resident.
Re-decorate the space will make all previous investment in waste. Thus, Smart Office Pod™ is designed to solve all these problems.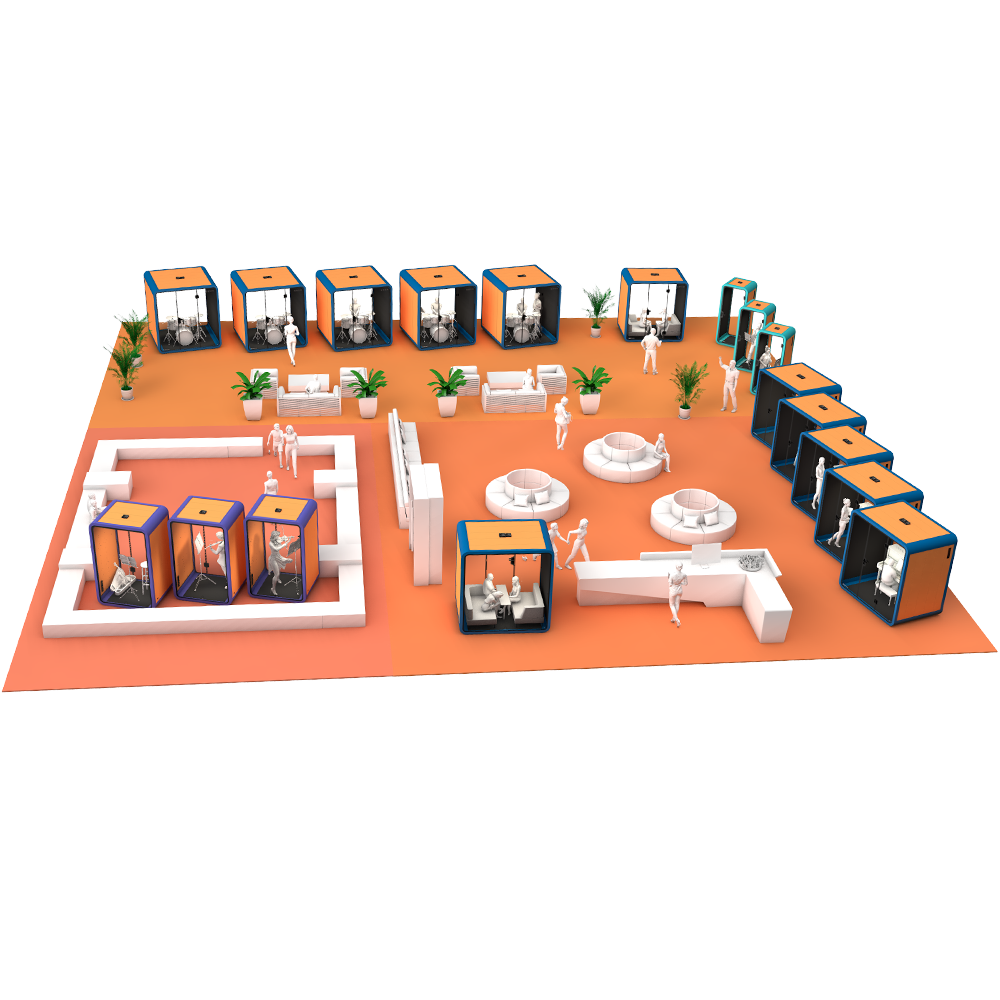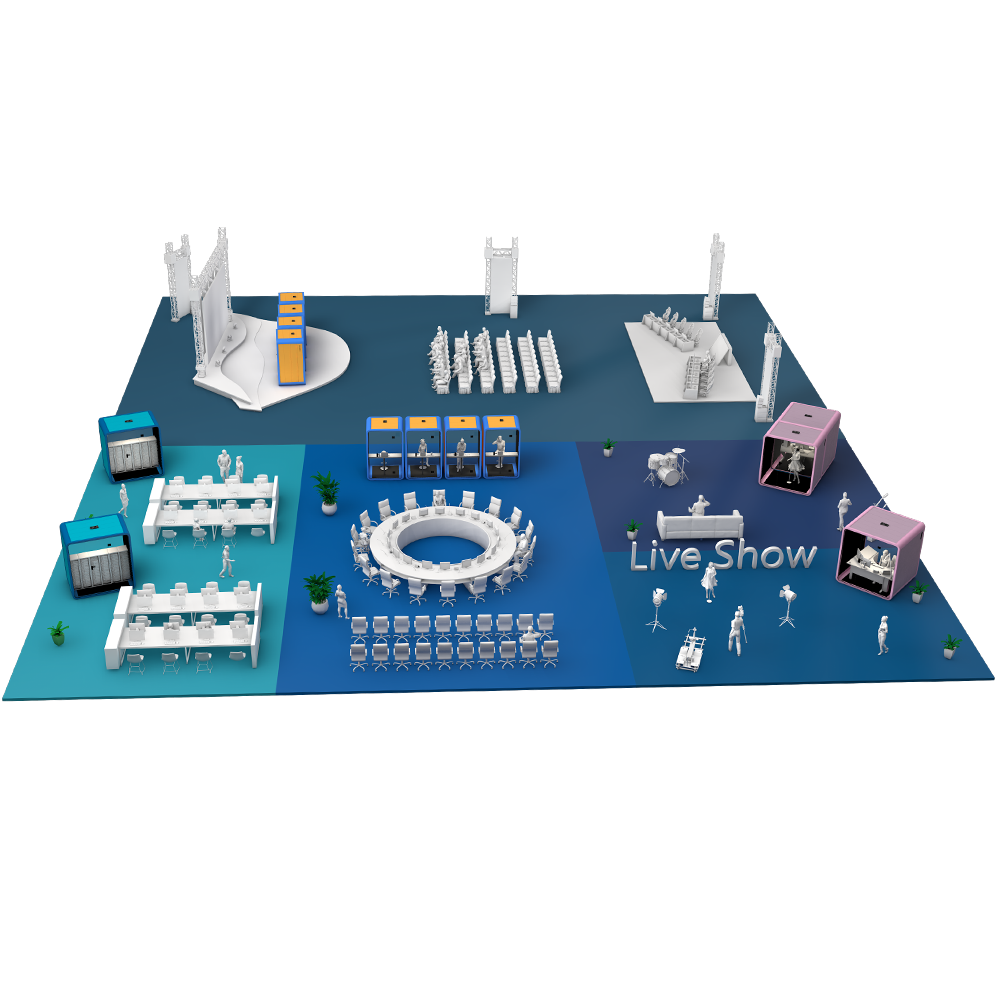 Smart Office Pod™  is an ideal space where people can bring their full attention to day-to-day tasks with less interruption.
Smart Office Pod™ provides a comfortable and neutral acoustic environment.
Airports + Smart Office Pod®
Smart Office Pods® are an absolute perfect environment for a hustling and bustling airport.
Learn More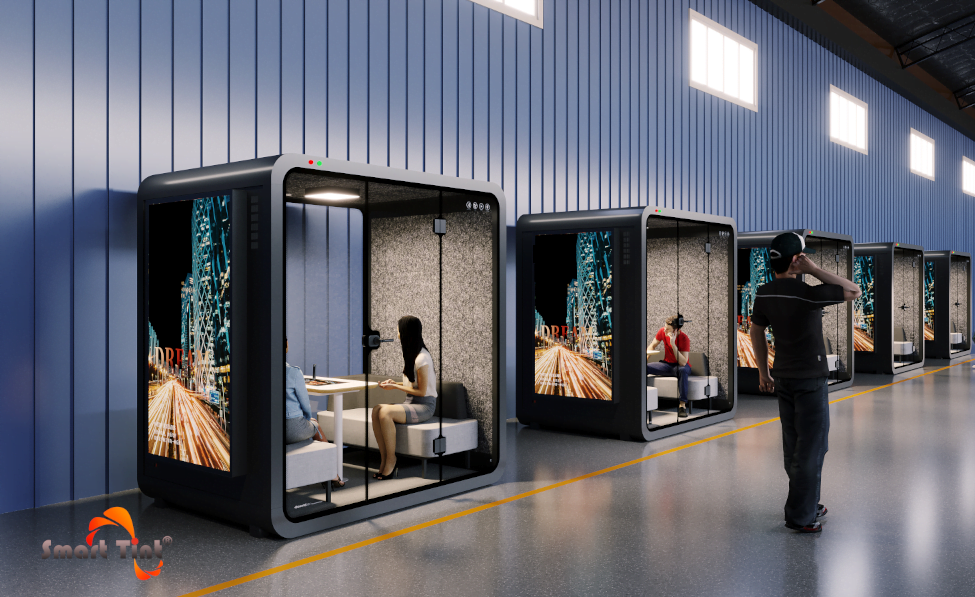 Shared Office + Smart Office Pod®
Our Smart Office Pod is an office In a box which allows you to setup anywhere you place the pod.
Get Pricing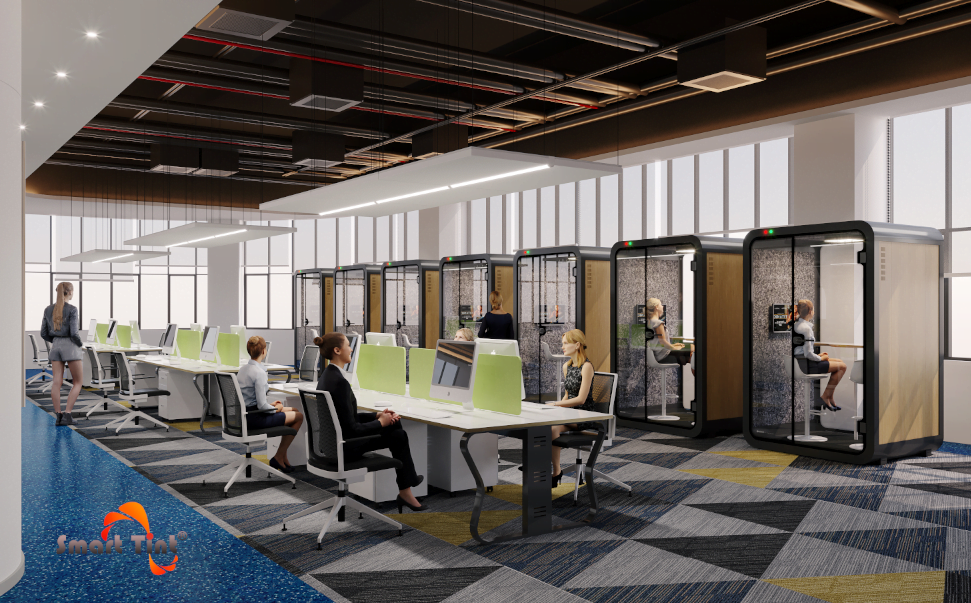 Any Location, Smart Office Pod® !
Smart Office Pod® is an enclosed space, you can place them anywhere!
Learn More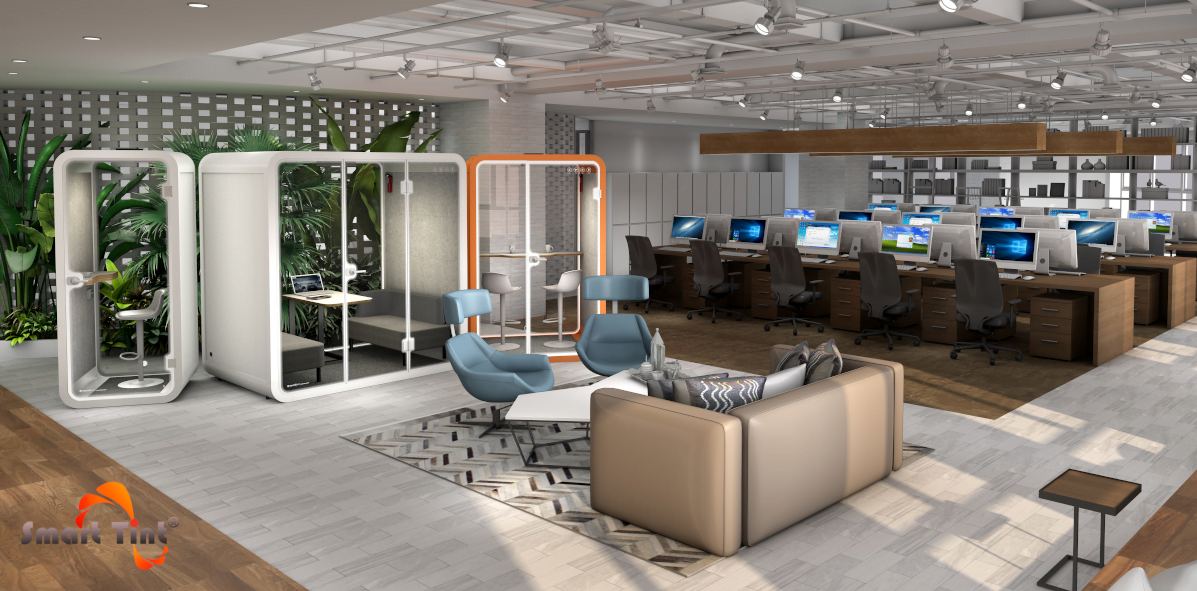 Four sizes to match your needs.
We Want to Hear from You!